Backup & Restore
All configuration parameters that have been set on a gateway unit are stored in a file in memory.

The configuration file can be downloaded to a computer and saved for backup purposes. This page also permits the configuration backup file to be uploaded into the gateway to restore a previous configuration setting.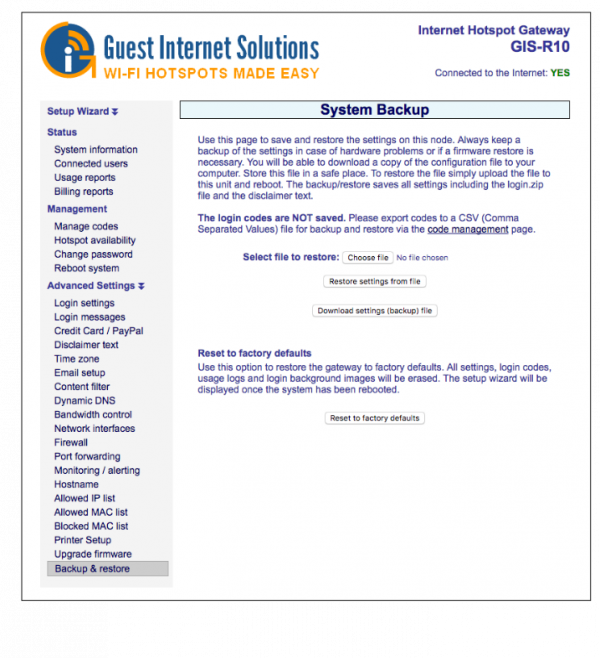 The backup file contains the following information:
All configuration settings


The login page zip file (if uploaded)


The modified terms and conditions text
Configuration settings backup and restore has two important applications:
The first is to save the configuration file each time that the gateway configuration is changed. If some problem occurs with a configuration change then the previous configuration can be restored.


The second application is for installers who are putting many similar configured gateways.
One gateway is configured for the application and then the configuration file is saved, so the configuration file can be restored into all other gateways to be installed at different locations, thus speeding the installation process.
Reset to factory defaults
Use this option to restore the gateway to factory defaults. All settings, login codes, usage logs and login background images will be erased.