Social Media
The Social Media login type allows user to login using Facebook™ to gain access to your network with an optional feature of requesting e-mail addresses for users without a Facebook™ account.

If you want to support login using the optional e-mail support then before setting the Login Page to Social Media you need to configure the Email Setup page.

The Social Media access requires the hotspot operator to create a Facebook™ page for the business.

Additionally you can filter the content based on the age of the user. This allows you to ask for the date of birth upon logging in and apply filtering to those below a certain age. For this functionality you need to setup and enable Content Filtering.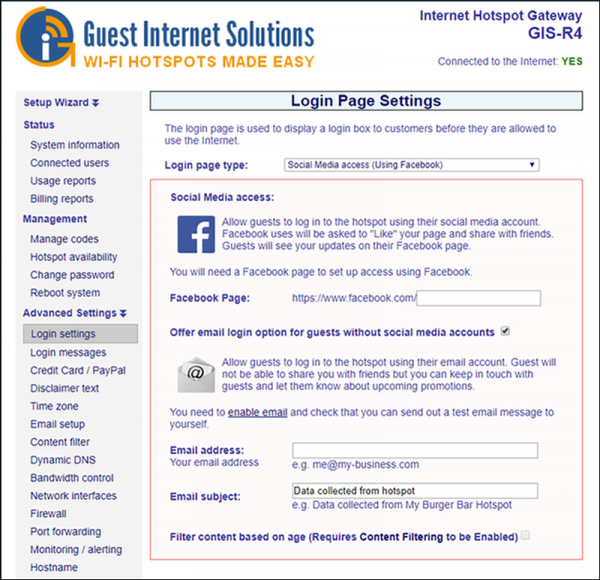 When the user logs in to Facebook™ their username, name and any provided Date of Birth is displayed on the Usage Report page. If a user chooses to use their e-mail address then their name and e-mail are recorded instead of there Facebook™ details.