Change Password
During the wizard setup procedure a password must be typed in for the administrator login.

The Change Password menu option is used to change the password at any time after the initial setup procedure.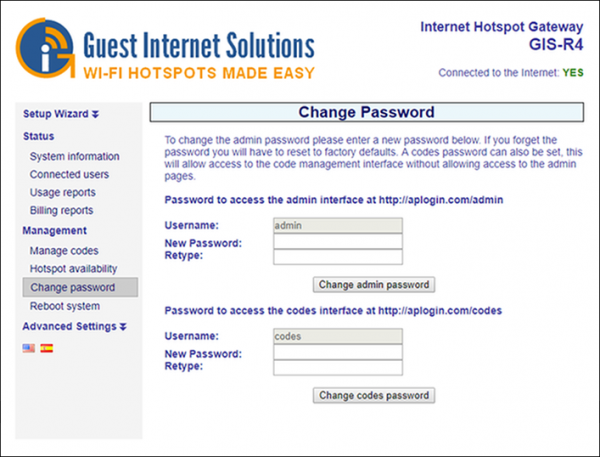 Two passwords are required:
The first is the admin password that is used to access the Admin pages: this password was entered during the Wizard setup process.

The second is the codes password is required for login to the Codes page.

The codes page is used to create and administer access codes, however there is no access to other administration pages.
The codes page is also used when the ticket printer GIS-TP1 is used with the gateway.

Always make a note of your passwords and keep in a safe place: if the admin password is lost then the Guest Internet gateway will have to be reset to factory defaults and you will have to configure the device again.