Captive Portal
A Captive Portal is a web page that requires a login method before network access is granted. The login methods can be simply viewing and agreeing to a disclaimer, connecting via Facebook™ or email, paid access with PayPal® or using an access code.
Benefits
The first and most important benefit of the Captive Portal is to free you from resposability in case of any illegal activties by a guest. Using a captive portal also gives you control over your bandwidth, you can set limits (time, bandwidth or speed) for each user that connects to your network.
Captive Portal is an excellent marketing opportunity as your Login Page can be fully customised with your company logo, information and promotions.
Why include a Captive Portal?
1. Identify your business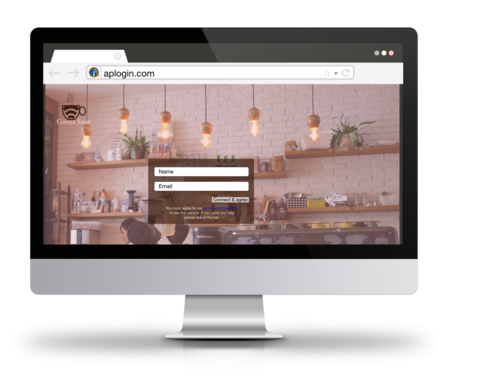 By identifying your business, you prevent users to connect to a hacker's network.

2. Promote your business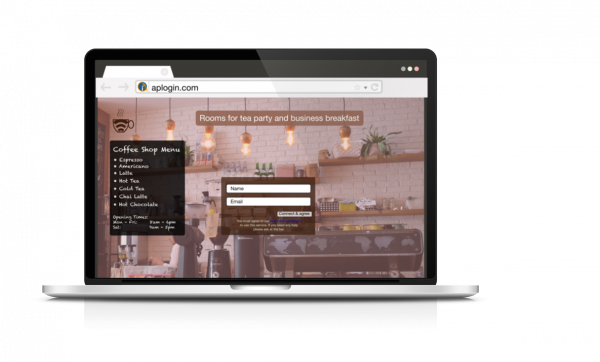 You can create a personalised Login Page and display information about your business, offers and ask users to connect with you on Facebook™.
You can also collect users data and use it for marketing. For example: you can collect users email address and add them to a mailing list with offers.

3. Protect your business
As you are providing open access, some risks are introduced to your network.
If a guest does something illegal you can block the user and keep the users MAC address as well as other informations.