Custom Background
A login page custom background can be created in JPG format and uploaded using this feature.
The image size should not exceed 196KB, however it should be made as small as possible so that the login page loads quickly for the user.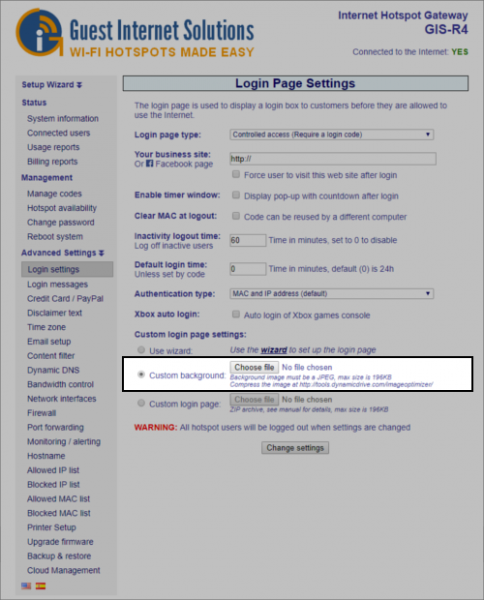 The background image will be placed behind the login information box and the image contrast will be reduced to highlight the information box.
The image can be a composite photo plus logo prepared using an image editor.